The first problem to resolve while investing in Dubai is to search out the place to invest. Both the stock market and real estate market are performing very well in the global benchmarks. Now it seems to be the first problem to find out the place to invest but the performances of the markets denies it and help out to show that place and these places are also profitable.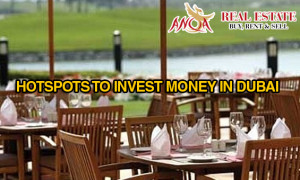 The Difficult Choice:
Now, if searching for a reasonable place then this can start from an amount of Dh 50,000 but can reach up to some million Ds. From this it is cleared that the choice could be devastating so you will probably try to choose the one that have an amount near to Dh 50,000.In this economic period, it will be impossible to find such kind of stock or investment in Dubai. So you will increase the amount but as it increase the choices also becomes more and more difficult. Although there will be more cash in your pockets but still the difficulty in the choice will also increase. In the low cost there will be no choice but a few properties to invest that also will not have that good condition so increasing the ratewill be good options but the choice will also become more problematic.
The Reminders by Consultants:
These days, there is no lack of any real estate consultants or the advisors in the Dubai to tell about the properties. Not only in Dubai but also in the whole UAE, there are many consultants that keep sending you text messages and reminders about the "best time to invest" or "best place to invest". You will probably get irritated by them even the choices they are exhibiting are not the right ones. They just try to sell them to get there commission.
Now below given are few name of the areas to invest in Dubai. A little description is also given with them. These are hotspots to invest in Dubai.
Dubai Marina:
This area offers luxurious life style but in an affordable price. Anyone who wants high class in Dubai can invest here. Most investors are attracted to this place.
The springs:
This offers 3-5 bedrooms villas and has well known entertainment as well as other lifestyle facilities. Even here many customers are attracted.
Arabian Ranches:
Arabian Ranches is a very old property but still is very much liked and attracts most of the customers as well as the investors. It has all the lifestyle facilities and important places in it.
International City:
This area is one of the biggest attractions for the visitors. It contains life style of seven different countries so give you a unique chance to enjoy different cultures. These contain cultures of china, England, France, Morocco, Russia, Persia, Italy and Spain.
So these were some hotspots that are attracting the most investors these days. These areas have all the facilities and can be good place to get profit in no time.