If you are thinking of buying property for investment in Dubai then it is essential that you must consider few important tips. The tips mentioned here help you choose the right home in Dubai at the right time.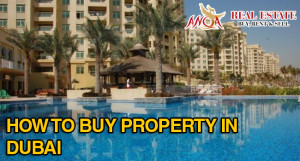 Why are you purchasing the property?
Before start finding a good property in Dubai for yourself, then it is necessary to identify the purpose of buying the property in Dubai. It is for investment purpose or for a living, as there is a major difference between the two. If you are buying it for investment purpose or want to rent it out after buying then go for a two or three bedroom apartment instead of a luxury and huge villa as it requires enough of maintenance and upkeep.
Is this the time to purchase a property?
No matter in which country you are buying a property the best time is to buy is when the interest rates on mortgage are low. Therefore, if you are planning to buy a plot it is necessary that you must keep an open eye on the prices and market condition.
Location:
This is one of the most important things that can never be compromised. If you are buying property for investment purpose, then find the one with high demand and high rents.
Hire an authorized real estate agent:
Spend some of your precious time in research and find out a reputable and trusted estate agent. He will be a big help in finding the best property for you in Dubai, as these real estate agents professional in their field and have years of experience in market and know the best area for investment or living with high demand and high rents. Also, you must need a legal representative who can facilitate the entire process of purchasing of property.
Finances:
Organize your finances as early as possible. You must know how much money you have in the bank or how much loan you are affording to take. Once you know this your confidence will automatically boost up and you will start searching for the property more quickly. If this is your first time then keep in mind that you must have to cover the mortgage payments in the first six months.
Ask some questions:
If you are new in the investment market, take some help from your friends or family members or a professional and experienced investor who have some experience regarding the property market. Ask them questions and get your mind clear. Make sure all your concerns must be resolved before time in order to avoid any hurdle at the end of the day.
And finally….
If you really want to invest in property, then you must have some understanding about it, as your success totally depends on your understanding. So do as much research as can before finalizing any property.